Tiempo aproximado de lectura:
1
minuto
El último avance de The Falcon and The Winter Soldier reveló un gran misterio del MCU.
Xbox acaba de lanzar un vídeo promocional de la nueva serie de Marvel Studios y Disney +, The Falcon and the Winter Soldier, y en este se ha revelado el más grande misterio del MCU, la identidad detrás del troll que molestaba a Thor en Avengers: Endgame, Noobmaster69.
Y para sorpresa de todos, resultó ser una cara conocida, pues se trataba del empleado de Apple que conocimos en Captain America: The Winter Soldier: Aaron (D.C. Pierson).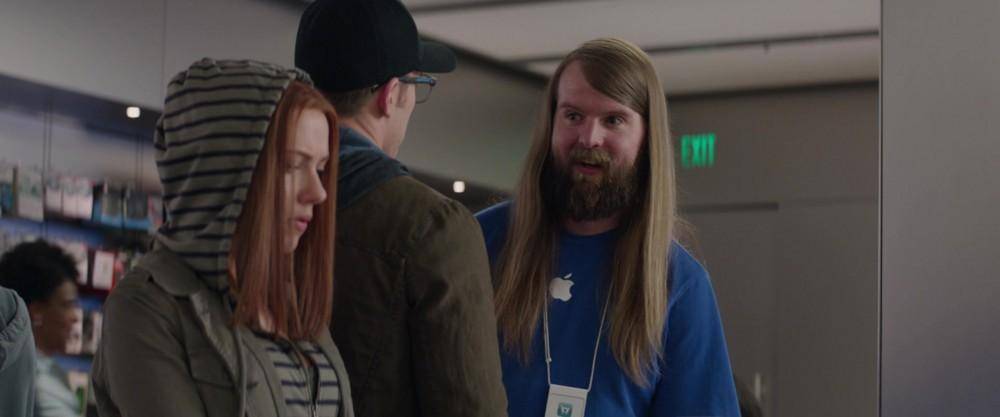 El vídeo nos muestra a Aaron y Falcon (Anthony Mackie) promocionando diferentes juegos del Xbox, así como el sistema de suscripción, Game Pass, junto a un pequeño vistazo de la serie.
Aquí el vídeo:
The Falcon and The Winter Soldier estrena este viernes 19 de Marzo en Disney +. La serie es protagonizada por Sebastian Stan, Anthony Mackie, Emily VanCamp, Wyatt Russel, Daniel Brühl, Geroges St-Pierre y Adepero Oduye.
Tendremos las primeras impresiones de lo que nos pareció sin spoilers una vez lanzado el capítulo, por cierto, ¿conoces a los otros portadores del escudo del Capitán? Checa nuestro especial de Instagram:
Tal vez también te interese: