Bill y Ted: Face the Music es una cinta más que esperada para todos los fanáticos del cine ochentero, y el co-escritor de la cinta, Ed Solomon, nos presume como celebraron el fin de las grabaciones desde su Twitter:
"And that's a wrap on Bill and Ted." @Winter @AlexLebovici @BillandTed3 August 24, 2019 pic.twitter.com/ZsB11aqxn6

— Ed Solomon (@ed_solomon) August 25, 2019
Bill y Ted: Face the Music es la tercera entrega de la saga de rockeros viajeros en el tiempo, Bill (Keanu Reeves) y Ted (Alex Winter), quienes juntos formaron la banda de rock más importante de la historia, The Wyld Stallyns.
Dirigida por Dean Pariston y con guión de Ed Solomon y Christ Mathenson, Face the Music marca el regreso de los icónicos personajes.
That's a wrap! Most excellent thanks to all who helped make this film become a reality. pic.twitter.com/K2Mssp991r

— Bill & Ted 3 (@BillandTed3) August 25, 2019
La tercera parte tomará lugar después de los eventos de Excellent Adventure y Bogus Journey, donde un viajero en el tiempo regresa para encontrar a un Bill y Ted que no se convirtieron en súper estrellas, ellos viven vidas comunes y corrientes junto a sus familias.
Este viajero ocupará que los Wyld Stallyns creen la canción que salvará al mundo de la destrucción.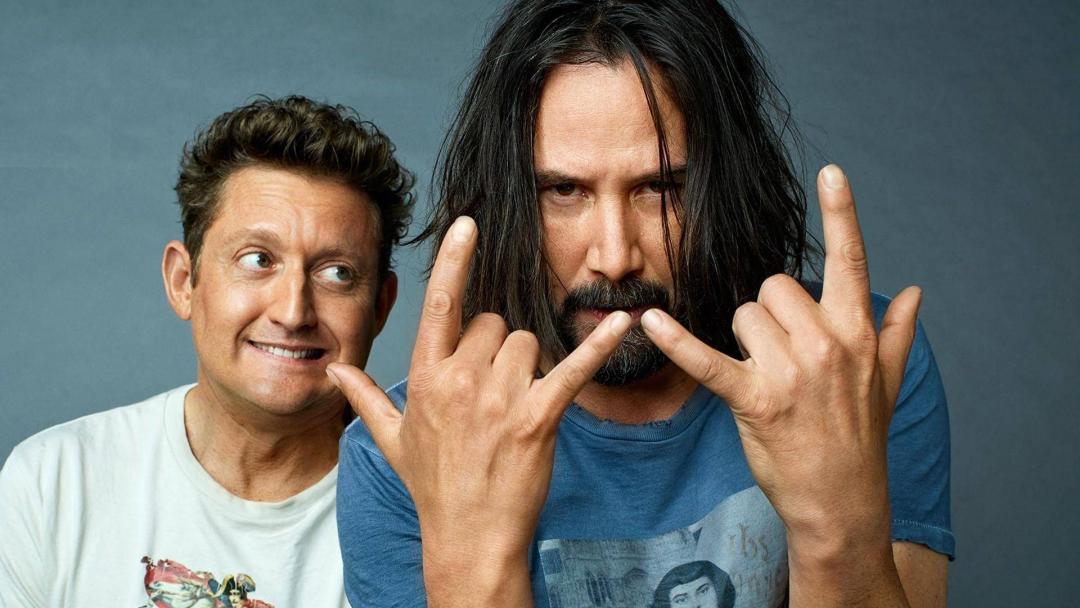 Además de Reeves y Winter, veremos a Brigette Lundy-Paine y Samara Weaving interpretara las hijas de sus personajes, así como a William Sadler como La Muerte.
Esta cinta fue gracias al apoyo de los fanáticos de la franquicia, que desde su última parte, El alucinante viaje de Bill y Ted en 1991 han pedido ver una nueva entrada en la franquicia.
Annnnnd… just like that.. it's in the can. pic.twitter.com/pjyMqBST2u

— Ed Solomon (@ed_solomon) August 25, 2019
Bill y Ted: Face the Music llegará el próximo 21 de Agosto de 2020.